Get a Cheaper Car Hire Deal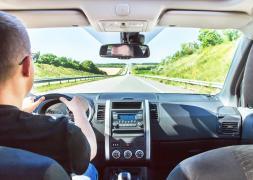 Get a Cheaper Car Hire Deal
Searching for a cheaper car hire deal? The easiest task in arranging that well-earned break is booking the actual holiday itself. It's the extras, like travel insurance, additional baggage surcharges and airport parking fees that can cause the grief!
Perhaps the biggest challenge is the process of renting a car, which gives you the power to take transport matters into your own hands, meaning you don't have to depend on public transport as you exit the airport at your holiday destination.
Your best bet is to research car hire options on the internet so you can protect yourself against any add-ons in the car rental company's terms and conditions. Such as an expensive car hire excess insurance policy, extras, for example, a sat-nav or a baby seat and the rental companies policy on fuel etc.
You need to ensure that you are aware of exactly what is covered in the cost of your car rental package and what is not. Cheap car hire tips to review before booking your next rental.
Fuel policy
Consider choosing the fuel policy that allows you to refill the car before returning to the rental agency at the end of your trip. This way, you can source the cheapest fuel and not pay the price charged at the rental desk.
What is included
Many travellers expect their car rental package to cover them for basics like damage to the car, being unfortunate enough to have the car stolen, etc. Typically the package will cover these essentials however, there may be a high excess clause. Some items, like damage to windscreens and tyres, are generally not covered so check the terms and conditions. Consider booking a car hire excess insurance policy before you travel.
Shop around
Compare prices online. Shop around to get a cheaper car hire package, you may be surprised at how much you could save. Remember small or compact cars are not always the cheapest as they are always in such high demand.
Research, research & research
The best way of ensuring that you are covered for all the above and to avoid any financial shocks is to preplan your car rental and book a policy that covers you for every possible occurrence. Don't wait until you arrive at the airport car rental desk to rent the limited and expensive car packages available.
Damage to car hire
Damage to your car rental. Ask the rental agent to examine the rental before you hire the car and after you hand back the keys. If you have caused damage, take photographic evidence for your records.
Book in advance
To get a maximum discount it is always advisable to book your car off-peak season for your holiday. There are typically better deals on offer at low season. Compare different dates to see how much you can save.
Avoid extras
Again, savvy travellers should always consider avoiding those niggling extras like a roof rack or a child car seat by simply bringing your own extras. Extra features such as a sat-nav can be expensive. Search for a cheap car hire deal here!