Hotels in Barcelona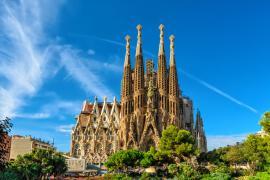 Cheap hotels in Barcelona, review high-value hotel rates for your visit to Spain with CompareTravel.ie. Spain from Andalucía in the south to the Basque region in northern Spain will dazzle the senses.
From quaint medieval streets to awe-inspiring modern architecture, Barcelona will flood the senses and your camera with beautiful memories.
Barcelona is a proud Catalan city, with its language, traditions and vibrant culture. Please browse our extensive hotel list for low-cost deals. Compare hotels in Barcelona today, input your destination and dates to review prices and save!