Kilkenny Travel Guide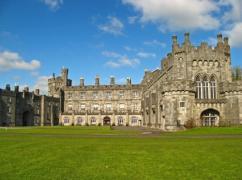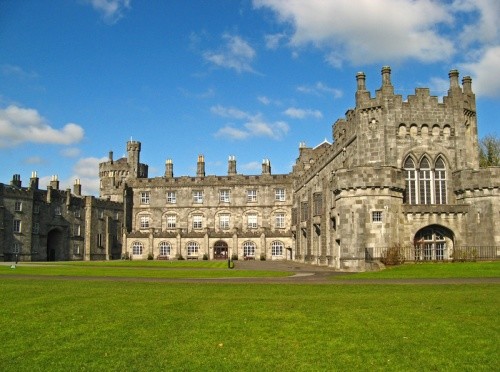 Kilkenny Travel Guide Ireland
Kilkenny Travel Guide – Kilkenny, built on the banks of the River Noir, is very much a heritage town with so much to see and do that you will probably need to come back again and finish what you started! Known internationally for its famous Kilkenny Arts Festival, Cat Laughs Comedy Festival and The Kilkenny Rhythm and Roots Festival, it is no wonder that Kilkenny is so popular among tourists as a prime holiday destination.
Kilkenny Airport
Kilkenny airport is only used for flight instruction, private pilot licence flying and parachuting. The nearest major airports to Kilkenny are Shannon Airport (137 kilometres) and Dublin Airport (117 kilometres).
Kilkenny Hotels
Some of our favourite Kilkenny Hotels include The Pembroke Hotel, The Newpark Hotel and The Langton House Hotel.
Pembroke Hotel
The Pembroke Hotel is the most popular ranked hotel among visitors on Tripadvisor, the four-star Pembroke Hotel is located on Patrick Street, right in the centre of the town. This boutique hotel has 74 rooms available and offers its guests free breakfast, a business centre, high-speed internet access, a fitness centre, a bar and restaurant and parking.
Newpark Hotel
Newpark Hotel is only one kilometre from the town centre. The hotel has superb spa facilities on offer. This four-star hotel, surrounded by 20 acres of parkland, also offers its guests a business centre, high-speed access, children's activities, a restaurant and bar, swimming pool and shuttle bus.
Langton House Hotel
This popular four-star city centre hotel has a variety of suites on offer including Penthouse Suites, Superior Garden Suites, Executive Rooms and Triple Suites. Langton House Hotel has won many awards, including awards for its restaurant and pub, and offers free parking and free high-speed internet access.
Kilkenny Car Hire
Kilkenny car hire companies include Enterprise Rent a Car (Barlo Nissan on the Dublin Road) and Kavanagh's Executive Car Hire (Forest Lodge, Gowra). Kilkenny is also serviced by the major international car hire companies including Hertz and Avis. Compare cheap car hire for your trip to Kilkenny today and save.
Top Kilkenny Tourist Attractions
Kilkenny Castle
No trip to Kilkenny would be complete without a visit to this truly fantastic castle. A tour of Kilkenny Castle will take you into The Castle Gateway, The Medieval Room, The Courtyard, The Undercroft of the West Tower, The Gardens and more! An audiovisual presentation can also be accessed in The Medieval Room.
Woodstock Gardens and Arboretum
Woodstock Gardens and Arboretum, located in the village of Inistioge, will keep you occupied for hours and hours! Visit the flower terraces, the walled garden, the grotto, the tiled house, the playground, Woodstock house itself, and the winter gardens, and end it all with a trip to the tea rooms inside a magnificently restored, cast iron conservatory.  A picnic area is also onsite.
Castlecomer Discovery Park
Located 20 kilometres north of Kilkenny town, Castlecomer Discovery Park is surrender by 80 acres of natural woodland and lakes. This popular family park has so much to offer! Take the Tree Top Adventure Walk, ten metres above ground, visit The Craft Studios, The Leap of Faith Experience and The Climbing Wall, or relax on one of the many cleverly planned nature trails. We hope you found out Kilkenny Travel Guide informative, enjoy your trip.