Cheap ferries from Ireland, the UK and France.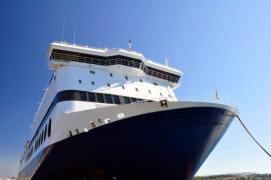 Compare cheap ferries from Ireland, Scotland, Wales, England & France using our ferry comparison engine and save. Review great online deals for European and International routes. Choose from a wide selection of sailings and destinations.
Whether you are planning a shopping trip to the UK or a leisure break to France, going by ferry is a quick, easy and stress-free way to travel. We feature and compare the leading independent ferry providers to find you the best offers. Enter your dates and destination to discover the cheapest offers and save.
You can sort results by cheapest price, ferry operator, time, date and journey duration. Save time by pre-booking onboard facilities such as cabins and meals before departure. Luxury cabins, premium lounges and express boarding may also be available. Input your destination and dates to find the best ferry prices today. Enjoy your trip.