Cheap hotels in Paris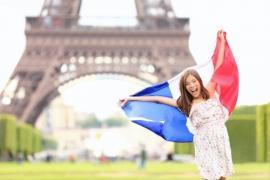 Compare Paris hotels online for great value deals. Fashion, gastronomic delights, french wine, world-renowned tourist attractions, top-class skiing and glamorous coastal resorts combine to make France officially the most popular holiday destination on the planet. Typically attracting over eighty million tourists yearly, France aims to please and does so effortlessly.
Even France's campsites are unique and more akin to miniature theme park resorts. Add in the beautiful Mediterranean climate in the south of the country. With an average summer temperature high of over twenty-five degrees and the colder weather of the sun-capped Mont Blanc region, you need to see France at least once. Compare Paris hotels today to see how much you can save.